Almost There


Curators: Teona Burkiashvili, Tatiana Kochubinska, Seyhan Musaoğlu
@Museum Without Walls - British Council

Luna Ece Bal is part of 'Almost there' with the documentation of her salt circle installation work entitled Where I come from.

'Almost there' is a digital exhibition which reflects on how both visible and invisible borders affect our everyday lives with artworks from the British Council Collection as well as Georgia, Turkey and Ukraine as part of of the digital arts platform Museum without Walls.

To visit the exhibition: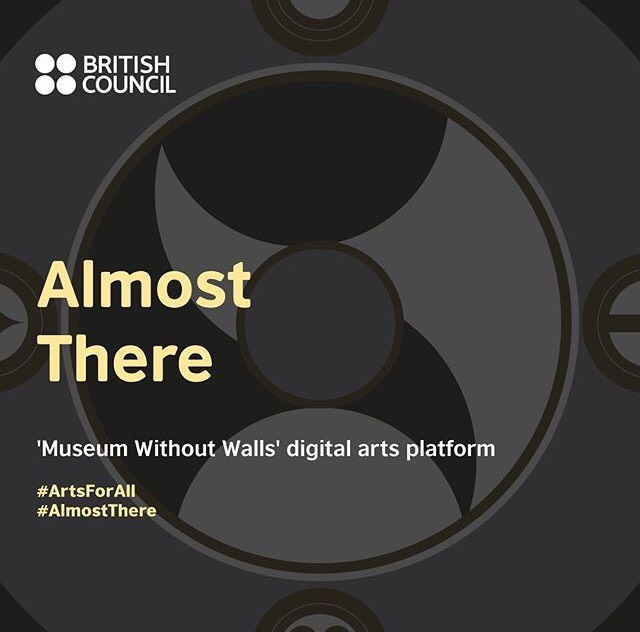 The exhibition is divided into three chapters which the viewer moves through in a circular journey. Throwing light on our lives today and what it means to be human, it provides an insight into the contemporary human condition by reflecting our physical displacements and movements in the mind that arise when politics and emotions collide.

Artists
Öykü Aras, Terry Atkinson, Luna Ece Bal, İrakli Bugiani, Vajiko Chachkhiani, Marc Chaimowicz, Bernard Cohen, Leman Sevda Darıcıoğlu, Suki Dhanda, Jimmie Durham, Tracy Emin, Yaroslav Futymsky, Leyla Gediz&İnci Furni, Tamar Giorgadze, Oleg Golosiy, Oli Golub, Natela Grigalashvili, Richard Hamilton, Mona Hatoum, Rita Khachaturiani, Ansel Krut, Sasha Kurmaz, Valery Lamakh, Langlands&Bell, Richard Long, Gareth Mcconnell, Paul Nash, Maia Naveriani



Homeostasis


3 February – 24 April 2020
Curator: Naz Beşcan
@ Galeri 5 Istanbul

Taking place between February 3 and April 24, 2020, Homeostasis, curated by Naz Beşcan, imagines Galeri 5 as a healing space through the works of Luna Ece Bal, Patricia Domínguez, Serra Duran Paralı and Melike Koçak.

"Homeostasis refers to the processes and operations that help an entity to keep its internal balance regardless of the external factors. The term that is commonly used for the physical and chemical balance of our bodies may also define certain features of human psychology, a machine, ecology or a society. We can think of homeostasis as momentary self-recoveries of a being or a formation for connecting back to its essence.

Homeostasis investigates the instabilities that might have been caused by the office building, the neighborhood and the city, Istanbul that the gallery space is situated in. The traffic may exhaust us, our backs may hurt on the chair we sit the whole day, and the noise may blur our perception. The exhibited works at Homeostasis, critically engages with these moments in which our internal balance is disturbed or our compass go astray. They at times establish them as moments of healing and at other point at alternative ways of healing."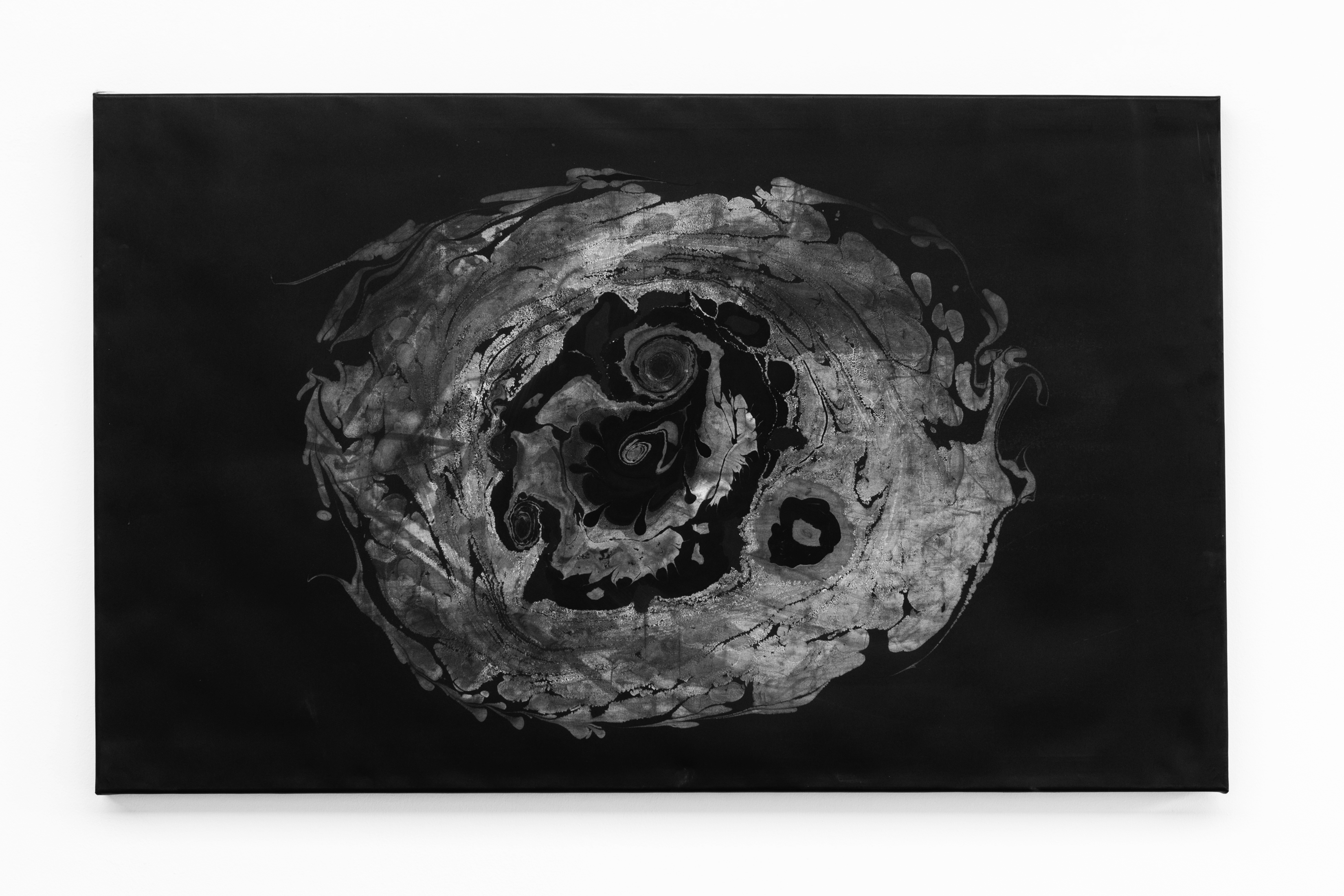 Installation views of Luna Ece Bal's work




"Luna Ece Bal designs a scent that might belong to the grand piano at the gallery space. This work that we can smell but can't see, aims to remind the viewer the essence of the wood, the state that the piano was in before the fabrication processes it went through. Bal's satin works that experiment with the traditional Turkish art ebru, a healing ritual itself, accompany the piano and softly touch upon the concepts of universe, existence, fertility and femininity."

Text by Naz Beşcan

Installation views by Emre Topdemir

PRESS RELEASE



Waiting For The Temple

3 February – 24 April 2020
Curator: Elisabeth Krohn / Sabat Magazine
@ Swiss Church London

Artists: Camille Tallent and Lia Pradal, Matthias Garcia, Luna Ece Bal, Cherry Lazar, Uhuru-Matahari, Maria Torres

Inspired by the esoteric inclinations of Swedish painter Hilma af Klint, Sabat Magazine curates an exhibition and catalogue where six artists present their visions of modern Witchcraft and feminism. With disciplines ranging from photography to sculpture and painting to performance, each of The Six present their personal Witchcraft for the future. One of the instigators of this project was artist Luna Ece Bal. Drawing on her aunt's notebooks filled with channelling work and automatic writing and inspired by af Klint's spirit channelling practice, she has reinterpreted the spiritual information using ebru – a marbling technique from her native Turkey. Her almost cellular shapes are created from earthen pigments and mediate on concepts of energy transference and making the invisible, visible.




Installation views Luna Ece Bal's work : Earth pigments, salt, madder and jasper on canvas





Catalogue of the exhibition : Sabat 6
http://www.sabatmagazine.com/shop/sabat-6-waiting-for-the-temple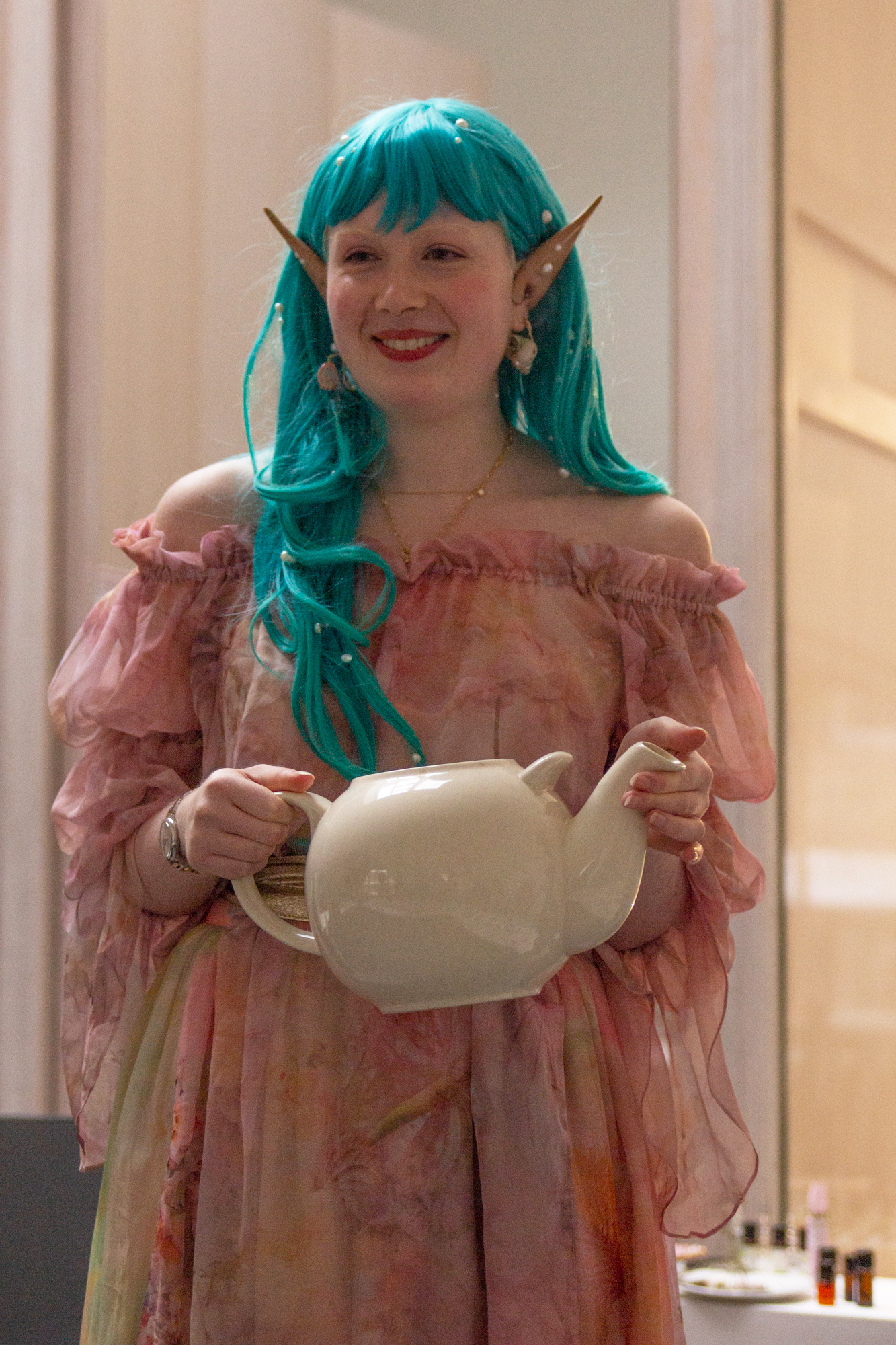 Photos from the herbalism infused painting workshop by Luna Ece Bal & Cherry Lazar as part of the exhibition.
The workshop incorporated elements of aromatherapy and herbalism using mainly watercolour techniques.






Trans-ID


19 September – 15 October 2017
Curators: Seyhan Musaoğlu and Anna Zizlsperger.
@ Surp Yerrortutyun Armenian Church

Organised in the context of the 15th Istanbul Biennial titled a good neighbour under the theme transnationalism/interculturalism & identity.



Set within the historical building of the Armenian Lutheran church Surp Yerrotutyun in the heart of Istanbul, on Istiklal Street, the exhibition references the century-old history of Istanbul as a platform for the exchange of different cultures and a transnationalism that preceded the 21st century.



Luna Ece Bal, Where I come from, sea salt, mirrors, rose, candles, 2017
Casting the Circle


29 June – 30 July 2016
Curator: Aslı Seven
@ Galerist Istanbul




Installation views, Casting the circle, Istanbul, 2016

The exhibition's title refers to the multiple meanings associated with the act of casting: casting a mold to give form to matter, casting a spell or cards to see and effect the future, casting actors to play out a role, or casting a net to abstract a meaningful portion from the wider expanse of reality. Casting a circle is then to draw an impassable spatial and temporal limit that suspends the acquired knowledge of reality to suggest alternate modes of producing meaning and action; while at the same time it refers to contemporary feminist revaluations of practices of magic and witchcraft.

The circle that is cast by each one of these three artists acts as a hole within the fabric of the real. The works in the exhibition propose metamorphic relationships between altered states of consciousness, sleep and wakefulness, science and magic, human body parts and elements of landscape.

---


« …The "Magic on Paper" series links traditions of witchcraft to modern science as Bal's water-marbled black circles on paper evoke both forms of stem cell imagery and the magic circle, a fundamental element in witchcraft traditions. Bal diverts the traditional artisanal form of water-marbling with her minimalistic and monochromatic use of the medium. Combined with the chance imagery of this traditional craft, the resulting forms blend traditional cultural forms with scientific imagery of microscopic views of life forms. The use of natural pigments and the ritualistic nature of the water-marbling process is also evoked in her short poem accompanying the works:

"Aged horse's hair tied to a rose-wood stick; Here's thy brush! Earth & fiery coals; Here's thy colors! At the end of each ritual are caught fractals of nature - & not symbols- on grainy surface. I look to the Universe, through both ends of this organic, telescope-paper."

The Witch's Cabinet


Sculptures, drawings, photograph, found objects, sound
170 x 74 x 97 cm
2016

"The water-marbled works are pinned on a steel rope, suggestive of the drying process of these same works after being pulled off of the water. This installation of the works on paper is complemented with a table display of poetic objects, texts and photographs from the artist's studio, transforming the display into one of artistic process. Arranged on the table we see corals and seashells transformed through paint, mirror fragments, a candle and a talisman. These objects attest to the central role of magic rituals in Bal's art-making and her positioning of female reproductive organs and artistic creativity on a common ground. The sound piece mixes the chanting of Bal's poem by a chorus of witches with sounds collected from natural processes like rain and fire. Combined with the dark, violent and horrific tone of this sound piece Bal's work brings to the fore questions of reclaimed female reproduction and cultural creativity in all their complexity."

Asli Seven
Paris – Istanbul, June 2016