Homeostasis


3 February – 24 April 2020
Curator: Naz Beşcan
@ Galeri 5 Istanbul

Taking place between February 3 and April 24, 2020, Homeostasis, curated by Naz Beşcan, imagines Galeri 5 as a healing space through the works of Luna Ece Bal, Patricia Domínguez, Serra Duran Paralı and Melike Koçak.

"Homeostasis refers to the processes and operations that help an entity to keep its internal balance regardless of the external factors. The term that is commonly used for the physical and chemical balance of our bodies may also define certain features of human psychology, a machine, ecology or a society. We can think of homeostasis as momentary self-recoveries of a being or a formation for connecting back to its essence.

Homeostasis investigates the instabilities that might have been caused by the office building, the neighborhood and the city, Istanbul that the gallery space is situated in. The traffic may exhaust us, our backs may hurt on the chair we sit the whole day, and the noise may blur our perception. The exhibited works at Homeostasis, critically engages with these moments in which our internal balance is disturbed or our compass go astray. They at times establish them as moments of healing and at other point at alternative ways of healing."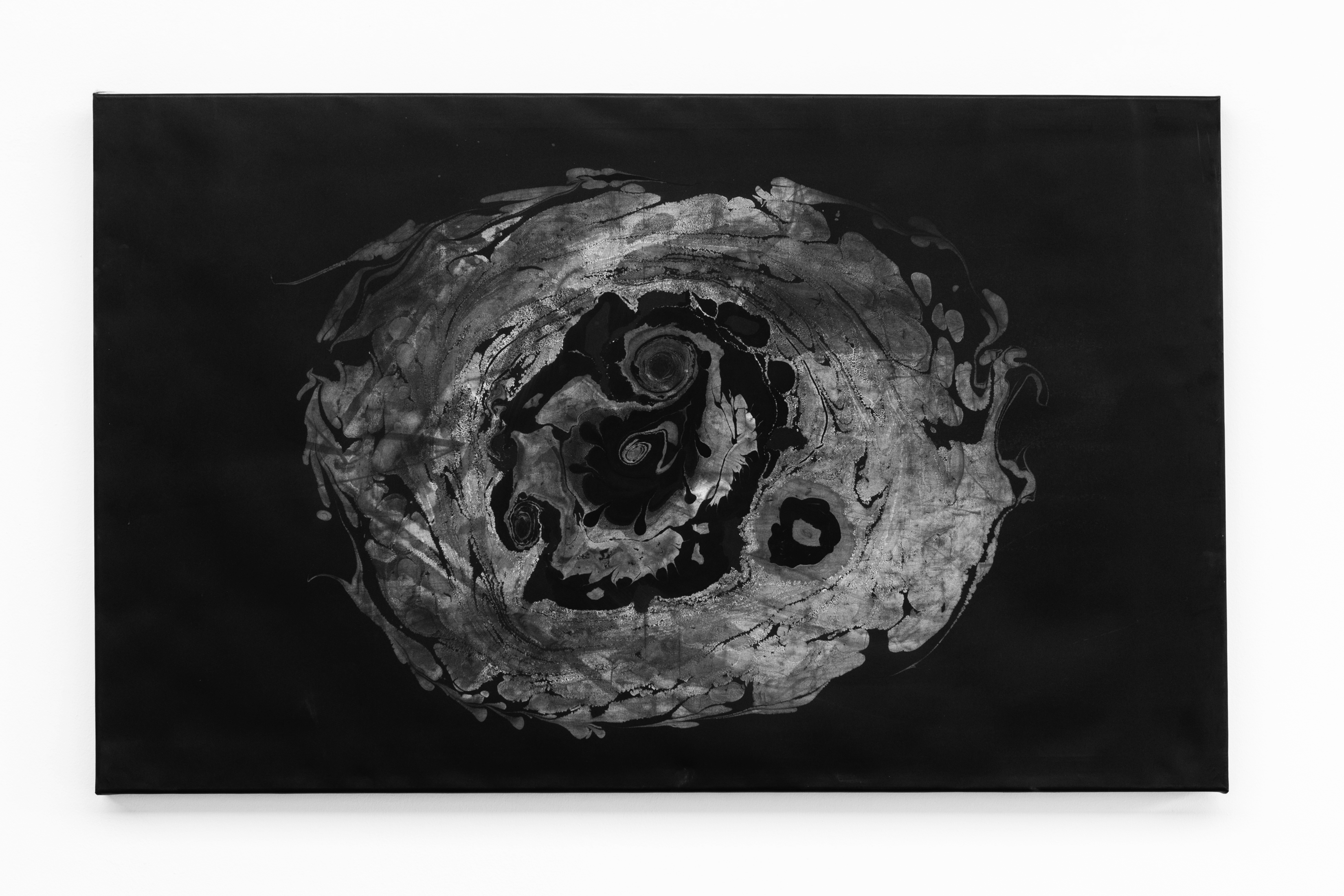 Installation views of Luna Ece Bal's work




"Luna Ece Bal designs a scent that might belong to the grand piano at the gallery space. This work that we can smell but can't see, aims to remind the viewer the essence of the wood, the state that the piano was in before the fabrication processes it went through. Bal's satin works that experiment with the traditional Turkish art ebru, a healing ritual itself, accompany the piano and softly touch upon the concepts of universe, existence, fertility and femininity."

Text by Naz Beşcan

Installation views by Emre Topdemir

PRESS RELEASE